To meet the competitive power market demand for peak efficiency and 24/7 availability, operators rely on trusted sources of on-site support for rapid response installation, inspection, performance enhancement and repair work.
A complete set of offerings
No matter what the size or complexity of the power generation retrofit project, we can provide complete field and installation services for gas turbines, diesel engines and related equipment. Dürr Universal is ISO 9001 certified, our technicians are OSHA safety-trained, and we can also deploy field-based certified welding inspection technicians to meet specific, fast-turn projects.
Our after-sale support and annual inspection services ensure we have met all of your system requirements and your equipment is operating within your compliance goals.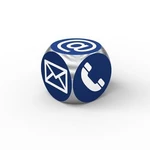 Durr Universal, Inc.
1925 Highway 51 - 138
WI Stoughton
United States